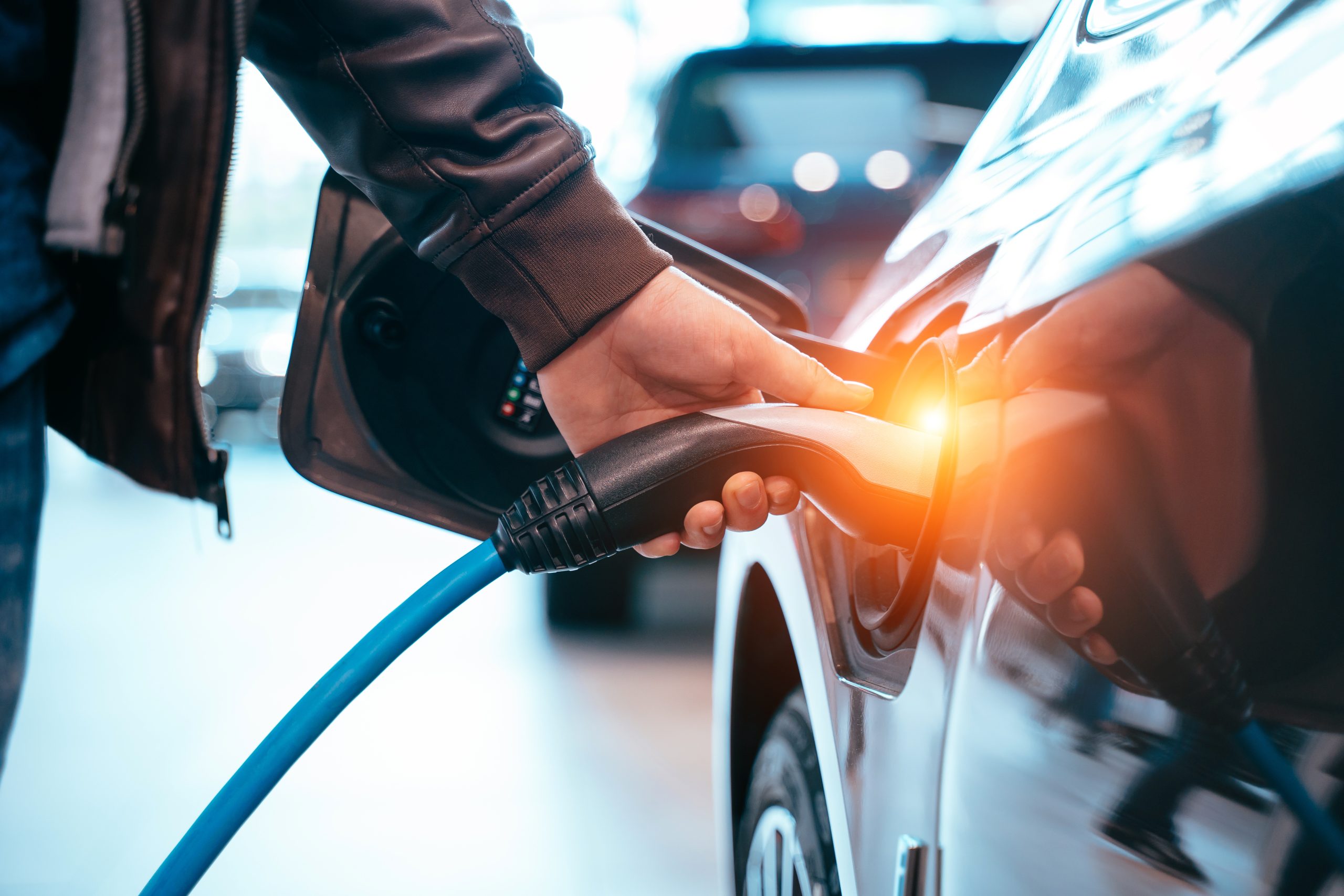 It's no secret that we love plug-in electric vehicles (EVs) here at Tampa Bay Solar — in fact, most of the Tampa Bay Solar team uses solar panel arrays on their homes to charge their EVs.
And now, the team is adding a 240-volt outlet — the amount needed to quickly charge an EV — to the garage wall of any new client's home who purchases rooftop solar panels. This means that our clients not only enjoy a "solar home" but also a home that is "electric vehicle-ready."
But there's one lingering question consumers are still worried about: What's the total range per charge for an EV?
To answer that question, we're highlighting the longest-range EVs on the market in 2022 — and explaining what the future of EVs and solar power may look like.
The 5 Longest-Range Electric Vehicles
But before we list them, one quick note: The longest-range EVs for sale tend to be in the top price bracket
Like any new technology, these prices will go down and become more affordable over time.
That aside, here are the 5 longest-range electric vehicles available so far:
The Tesla Roadster — 620-mile range. Released in 2020, one of the reasons this two-seat sports car offers a longer range is because of its lower weight and great aerodynamics.
The Lucid Air — 520-mile range. Developed by former Tesla managers, the Lucid Air is a four-door luxury car with superior aerodynamics and an overall efficient design.
The Tesla Cybertruck — 500-mile range. Tesla's first SUV, the Cybertruck uses a much larger battery than other EVs on this list, which results in a longer range despite being a heavier vehicle.
Tesla Model S Long Range — 412-mile range. This model is the long-range version of the highly popular Model S four-door sedan.
Audi A6 e-tron — 400-mile range. The new Audi SUV offers an extended-range battery, fast-charging capabilities, and a sleek design. Both Audi and VW are spending billions of research dollars on EV technology.
Tesla dominates this list because it's been the leader in EV innovation for the last decade. While all the vehicles on this list exceed 400 miles of range on a single charge, there are many electric vehicles available that offer 300+ miles of range — including the Ford F-150 Lightning and the new BMW IX SUV.
How are Electric Vehicles Powered?
All current EVs use lithium-ion battery technology, but this will be replaced by solid-state battery technology in the next 3-5 years.
This leap in EV technology will also result in far longer EV ranges, perhaps in the 600- to 800-mile (per charge) range.
Solid-state batteries will also recharge much faster than current technology, and the combined longer range and faster charge rate will make it possible to recharge a vehicle in 20 minutes to an hour.
Solid-state technology will also drive down the price of lithium-ion batteries, making the older lithium-ion technology more affordable for battery back-up units in homes and businesses.
Currently, the price for brand-new EVs typically exceeds $45,000 — but within the next three years, many of these cars will be available as used vehicles and cost $25,000 or less. And when you consider that the typical life of an EV is around 300,000 miles, the used car market will make EVs affordable to the majority of car buyers.
What About Charging Infrastructure & Solar Power?
EV charging infrastructure is increasing rapidly across the United States.
Both Electrify America and ChargePoint are installing charging stations at regular intervals all over the national highway system, and Tesla already has the largest charging network in the nation.
With a convenient phone app, drivers can see where EV chargers are located along the next highway exit, and in many cases, how many chargers are open for use at any given time.
As solid-state batteries replace lithium-ion technology — and gasoline prices continue to climb — gasoline-powered transportation will become less appealing.
Additionally, more hotel owners are adding rooftop solar panels and some form of public charging to accommodate guests. Why? For one thing, if a guest's EV has a 400-mile range, that's the equivalent of seven hours of driving — so using overnight charging at hotels makes logical sense. In addition, current EV drivers tend to be in a higher income bracket, with more disposable income, making them the perfect demographic for high-end hotel owners looking to attract more business to their location.
But it's not just hotels that are adding EV charging stations.
Some of the newer EVs are higher voltage — like the Hyundai Ioniq 5 — so these vehicles can charge in far less time, making the case for more fast-charging stations at restaurants. Plus, charging stations are a good feature for any business, as they may attract customers who may not stop otherwise.
Solar Panels & Electric Vehicles: The Perfect Pair
We believe that rooftop solar panels and EV charging stations go hand-in-hand, not just for environmental reasons, but also for the bottom line profitability of any hotel, shopping center or restaurant.
In hurricane-prone Florida, rooftop solar panel arrays can also be used to charge a battery bank and keep your location running if the local power grid goes down. In this scenario, the rooftop solar will recharge your battery bank every morning as the sun comes up, and your business will never experience any downtime or loss of revenue.
Tampa Bay Solar has extensive experience installing battery storage, EV chargers and rooftop solar panels. If you own a business in central Florida and would like to learn more, reach out to the team today for a consultation with one of our experts.