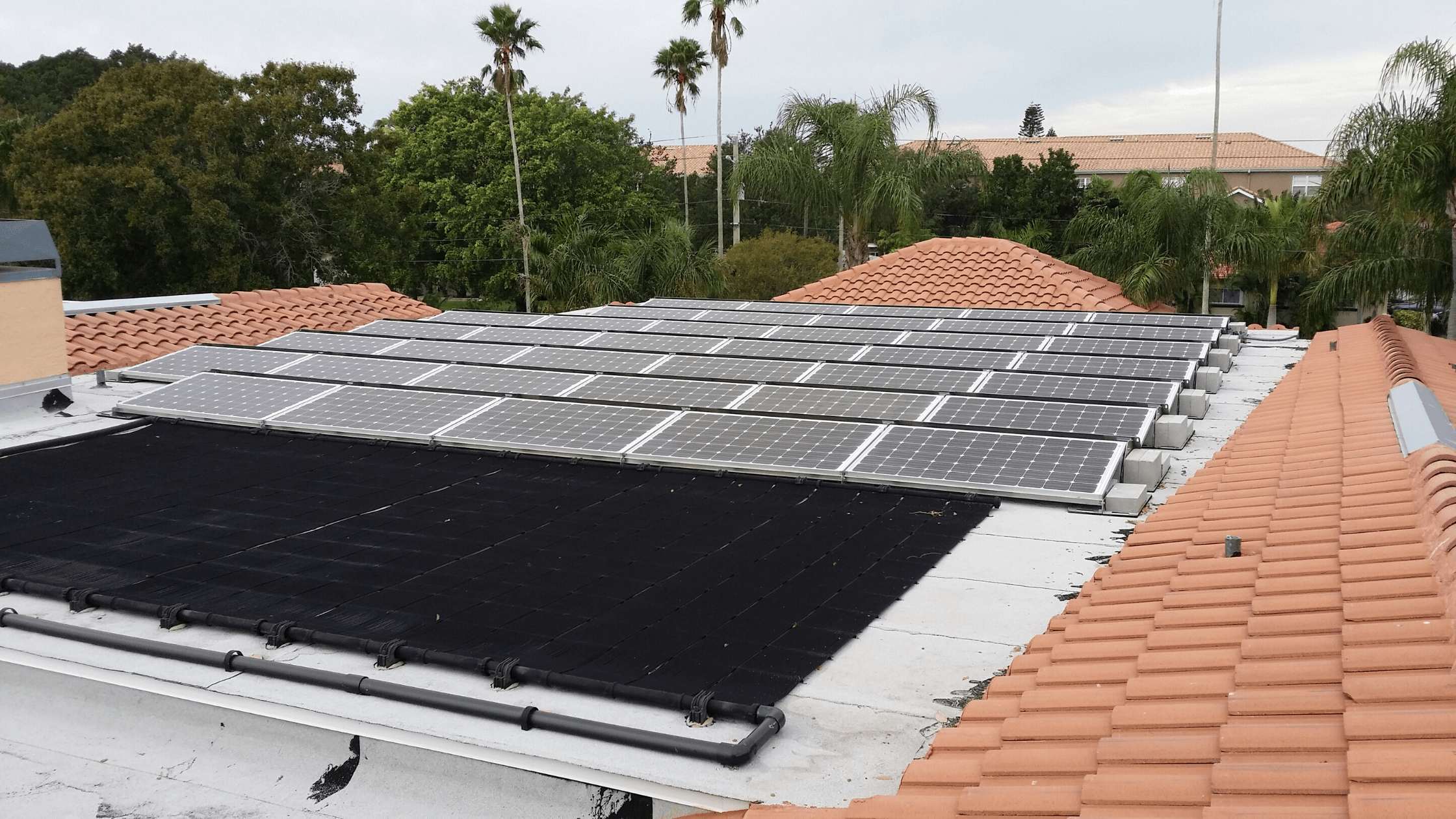 At Tampa Bay Solar, one of the most common concerns we hear from potential clients is that installing solar panels will damage their roofs.
In this blog, we'll share the story of Tampa Bay Solar sales trainer and blog writer, Ben Alexander — and explain why choosing the right partner to install solar panels is the key to protecting your roof.
Ben Alexander's Story
Ben Alexander's home is in the Stagecoach subdivision in Land O' Lakes, Florida, which was built in 1999. He had replaced his shingle roof in 2017, around the same time he had just started with Tampa Bay Solar — so part of his training was attending real solar panel installs and seeing how these systems were installed on different types of roofs.
Ben installed solar panels a few weeks after his new roof was installed. When Hurricane Irma hit Tampa in September that same year, he had no issues on any of his installs.
For shingle roofs, Tampa Bay Solar uses a flush mount — a flat piece of aluminum that goes under the roof shingle and bolts into the structural joist underneath. The mount is sealed with roof tar, and because it goes into the structure of the roof, it is rated to 155 mph hurricane winds.
The attachment hardware varies based on the type of roof, which is one reason you want to be careful about choosing a solar panel company with plenty of experience. Some solar installers in the Tampa Bay market have less than 40 installs performed, which is why Tampa Bay Solar encourages everyone to get a list of actual references and check out any contractor before you sign a contract.
Ben, for example, provides a detailed reference page to every client he speaks with. His dad — who installed a four-kilowatt system on his brand new roof in the Estancia subdivision In Wesley Chapel, Florida — is on that list, too.
The Shift to Solar Panels & Finding a Reliable Partner
Solar has been installed on rooftops for over 40 years now. If solar panels were creating roof problems, the fossil fuel industry would love to publicize this across mass media. Widespread solar on millions of residential homes will eventually power countless plug-in electric cars, shifting revenue away from Sunoco, Shell and every other oil company on the planet.
For many consumers, rooftop solar panels may feel like brand new technology, but in reality, there are solar panel arrays on over 15 million rooftops globally. If we have the technology to do a Zoom call with your friend in Tokyo, we can figure out how to put solar on a roof and keep it watertight.
In the last decade, Tampa Bay Solar has installed just over 700 rooftops systems on a variety of commercial and residential rooftops — from asphalt shingle to barrel and slat tile, to TPO and every variety of metal roof.
Tampa Bay Solar also puts a 10-year warranty on every roof, which covers all labor and parts if that roof has any problems within 10 years of the install.
The Tampa Bay Solar team takes an educational approach with clients, and this has been very effective in earning the trust of over 700 clients in the seven counties around Tampa Bay.
Have additional questions or want a free estimate? Contact Tampa Bay Solar today to learn how we can help you install a solar panel system that fits your needs.