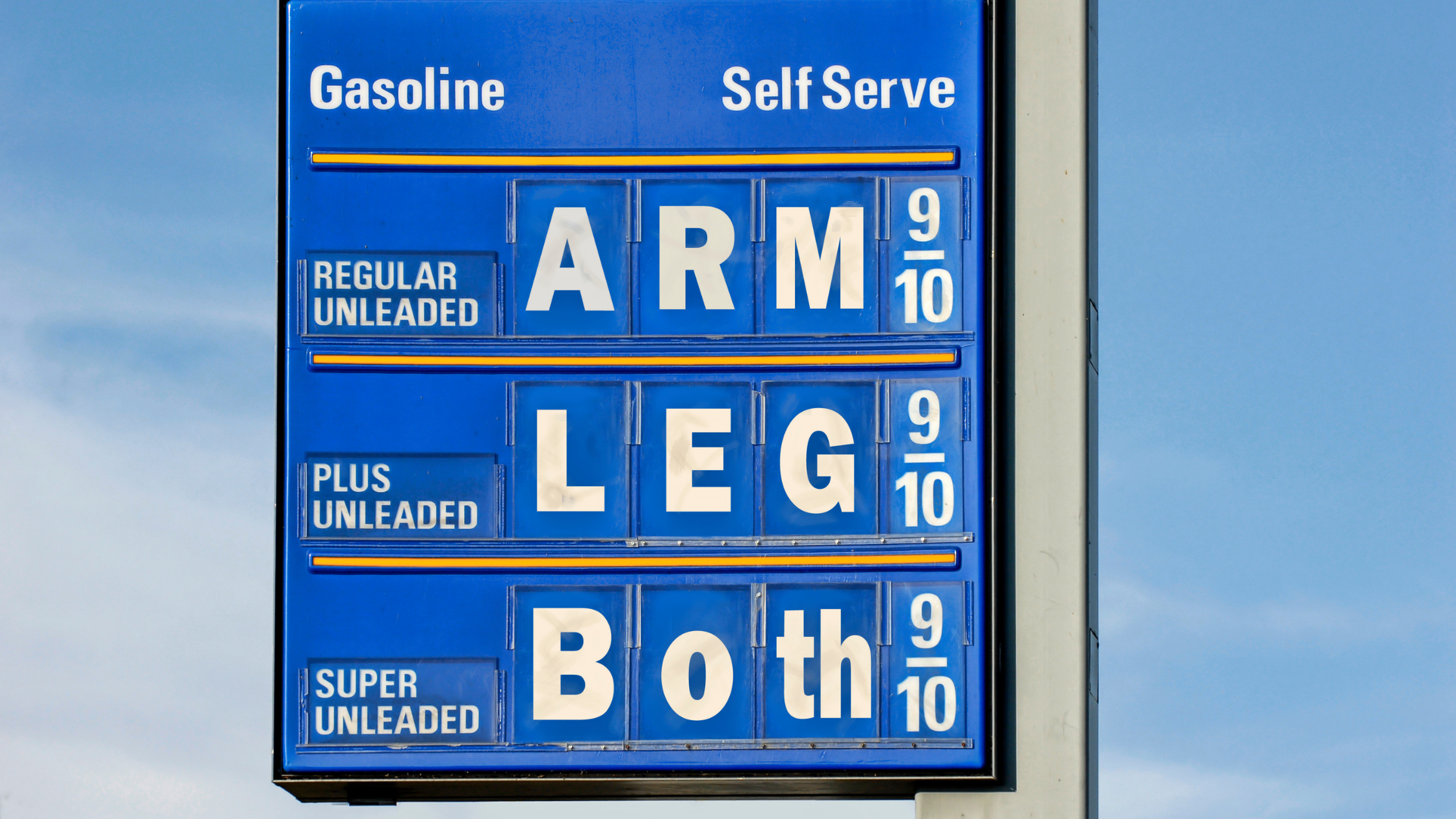 Gas prices don't seem to be settling down anytime soon, and while you may not be seeing the impact on your electric bills immediately, the increase in gas prices spells out an expensive future for standard electricity.
Understanding how the prices you pay at the gas pump and the prices you pay for electricity from the grid are connected makes a strong case for a solar energy system. Learn more about what this means for your future bills and why a rooftop solar system could be your ticket to energy independence.
The US Power Grid
The power grid in the United States is a network of three smaller power grids; the Eastern Interconnect, the Western Interconnect, and the Texas Power Grid.
If you don't have solar on your roof already, your power is being generated many miles away from your home, mainly from a spinning turbine turned by hot steam, a waterfall, or a windmill.
Several electric companies in Florida have built grid-scale solar arrays with 100,000+ panels per array, but across the United States, 39% of our national power grid currently comes from burning natural gas to generate electricity.
Natural gas turbines started to replace coal-burning plants once EPA air quality regulations were tightened during the Obama administration. In the last 15 years, there have also been large discoveries of natural gas in pockets 7,000 feet down under the Marcellus Shale fields that stretch across Pennsylvania and New York.
Natural Gas Price Fluctuations: The True Cost
Natural gas prices fluctuate in conjunction with seasonal demand (with more usage to heat homes in the winter and cool homes in the summer) to meet the air conditioning needs of the power grid, in addition to world events such as the Russian invasion of Ukraine in February of 2022.
Using any type of fossil fuel also props up corrupt leadership in oil-rich countries like Venezuela, Russia and Saudi Arabia. State owned oil companies in Russia take in $900 million USD per DAY from oil exports to Europe, China and India. Those funds are used to wage war in Ukraine, leading to the deaths of innocent civilians.
Your Electric Company's Price Hikes
Unlike daily price hikes at the local gas pump, your local electric company has to apply to the state utility commission to change rates or levy additional taxes on your electric bill.
This means that a hike in natural gas prices will not be reflected on your electric bill until several months later.
A few factors leading to price hikes in your electric bills include inflation, the rising popularity of electric vehicles, and the changing demand for fossil fuels.
Inflation: As this article is being written in July of 2022, we are seeing high rates of inflation, not only in gasoline prices but also in all commodity markets, from the cost of groceries to the cost of solar panels from our suppliers.
Electric Vehicle Popularity: We will see higher demand for power from the grid as more and more electric vehicles are purchased and recharged on a daily basis. The growth of demand for power needed to charge electric vehicles is expected to be faster than a matching deployment of solar. Right now, most electric vehicles are cars or SUV sized vehicles, but power needs for larger 18-wheel trucks will be far higher than smaller and lighter personal vehicles, and even small electric cars can draw as much power as a small home if the driver has a long commute.
Less Demand for Fossil Fuels: As more rooftop solar is installed across the United States, there will be less demand for the use of fossil fuels to power the grid. Individual solar on residential homes will also stabilize power distribution across the grid, especially on high heat summer days when the sun is shining, temps are in the high 90's, and every home and business is running (high-demand) air conditioning units.
As consumers, we have very few options to change the price of gasoline or rates from our electric company, but we can buy rooftop solar using 2022 dollars to generate energy for the next 40 years.
Double the Benefits with Electric Vehicles and Solar
If you drive an electric vehicle, you can double the benefits of your solar system by powering both your home and your car. How great is it that your rooftop solar can fuel your transportation? No more relying on gas stations or electric companies to run your home or get around.
Companies interested in solar panels and all-electric vehicle fleets can increase their ROI on our solar systems even further by directly offsetting what would otherwise be expensive gasoline costs.
A Long-Term Solution with No Strings Attached
Current solar panel technology is built to last 40- 50 years. We know this from a solar array installed in Oldenburg Germany (back in 1976) that is still producing power TODAY with only a 10% reduction in power from 46-year-old panels!
Solar panels are long lasting. Here at Tampa Bay Solar, we have 1,000+ completed installs since 2010, with no measurable reduction in the power output of the solar panels that have been on local roofs for 12 years.
We also include a comprehensive 25 year parts, roof and labor warranty on photovoltaic panels. The system you buy today has warranty coverage until the year 2047!
From a purely microeconomic perspective, consider the smart consumer who buys solar today at 2022 prices, knowing those panels will generate power in 2032, 2042, and beyond. They're buying their own ticket to energy independence and will no longer be forced to pay the rising costs of standard electricity.
Another reason to go solar today is the current tax credit available for anyone who has a system installed this year. The 26% federal tax credit for solar systems ends on December 31, 2022, so we encourage interested clients to go solar now to take advantage of that credit, which drops down to 22% next year, and is gone completely starting in 2024.
Call us today to learn how solar makes sense for your home and your business.