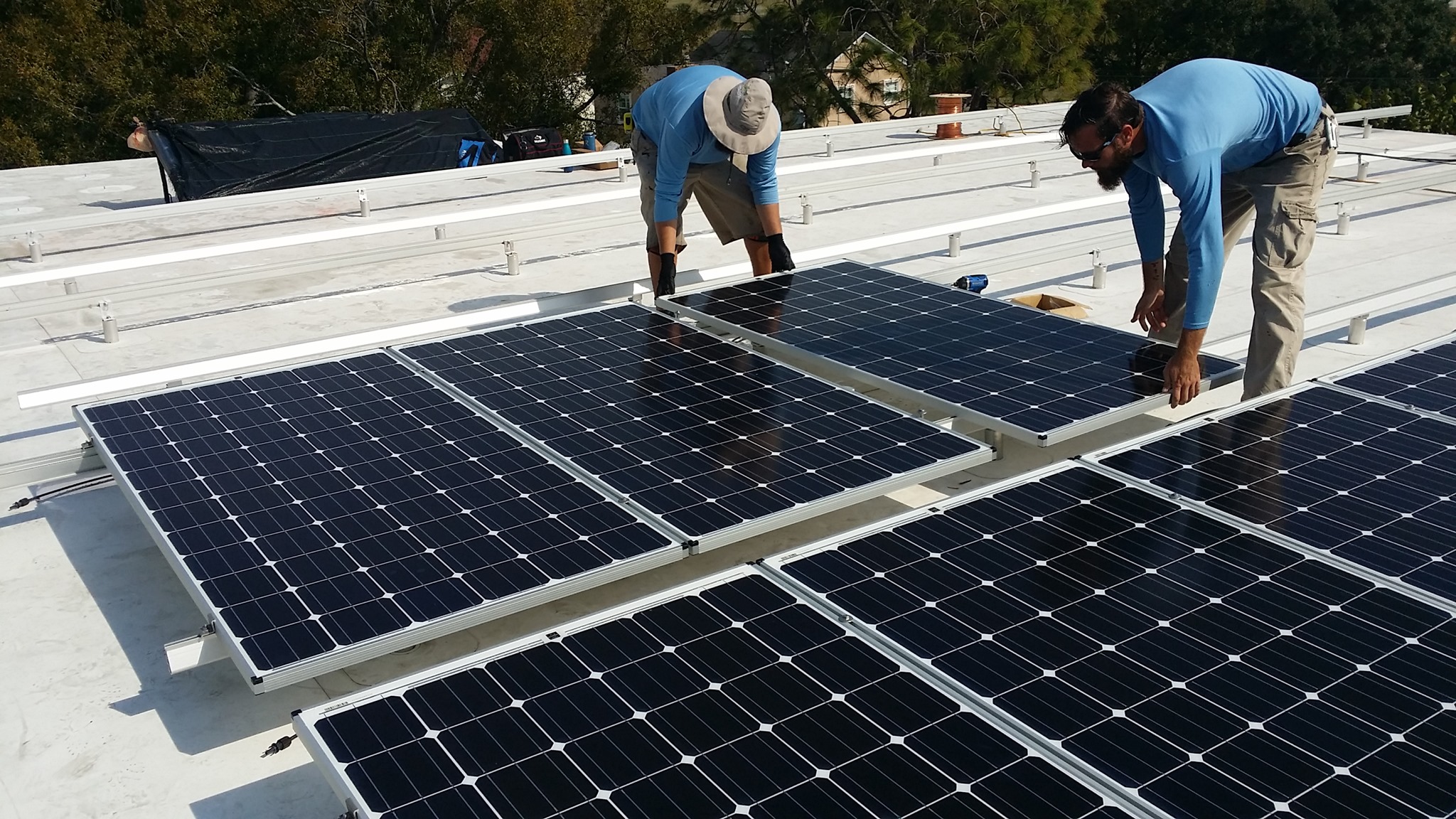 While rising demand for solar is good news for businesses and homeowners alike, there's one thing all prospective solar consumers should be wary of: scams.
The good news is, Tampa Bay is home to several top-notch installers who have been in business for six years or longer. But years in the solar business is just one of the criteria you should use when vetting potential solar installers.
Before deciding on a solar installer, you'll want to answer these three questions:
Has the solar installer been in business in Florida for at least two years, and are they listed on Sunbiz.org?
Did you research the installer on the Better Business Bureau website?
Has the installer provided you with names and contact numbers of real world clients?
In this blog, we'll talk about why these questions are important, and what makes Tampa Bay Solar a highly sought after, reputable solar company.
Look for Installers That Have at Least Two Years of Experience
When it comes to installing solar panels, experience matters. The longer an installer has been in business, the more experience they have working with various roof types and perfecting the installation method, etc.
Tampa Bay Solar, for example, a subsidiary of Tampa Energy Solutions Corporation, was incorporated in Florida in 2010. The team's outstanding 11-year reputation is what helped it win a bid with the Florida Aquarium; the Tampa Bay Solar team finished installing 1,140 panels, on schedule and within budget, on the aquarium's rooftop earlier this year.
Before you do business with any solar installer, double check their profile on Sunbiz.org to make sure that they are properly registered, and that they have been in business for at least 2-3 years.
Research the Installer on the Better Business Bureau (BBB) Website
Similar to the first point, it's always smart to do your homework and research an installer's reputation online, particularly with the Better Business Bureau BBB.
Is the installer accredited? What's their BBB rating ( if they have one) ? How many — and what type of — complaints are filed against the installer? And perhaps most important, how are these complaints being resolved?
Again, this is just one of many tools you should use to vet potential installers — but it will give you a better idea of how committed they are to delivering excellent results for their clients.
Ask the Installer for Testimonials and Client References
If you want to know how the installer's previous clients feel about their experience, it's best to go straight to the source. Ask the installer for at least three client references, including names and contact information, so you can get honest answers about the installation process, the equipment, and more.
For example, Tampa Bay Solar not only provides references to clients, but also features testimonials from previous clients throughout its website, and social media profiles. In general, any reputable contractor will stand up under this level of scrutiny; a poor contractor will not.
Why Choose Tampa Bay Solar as Your Installer?
Over the next decade, tens of thousands of homeowners in the Tampa Bay area will transition to solar power. If they use the three questions above to guide their vetting process, they should have a positive experience and gain a system that will add value to their home.
And this is why Tampa Bay Solar prides itself on taking care of clients before and after the sale — to make the transition to solar as positive of an experience as possible.
Not only does the team have longevity in the market, but it also has an impressive resume of commercial installs: In June, the team completed a 350 panel array on the roof of the Sarasota County Courthouse. Currently, the team is installing a 400 panel array on the Porsche dealership in Clearwater, and in September, the team will install a 600-panel array on the new town hall building in Dunedin.
In addition to large commercial installs, the team has installed solar panels on over 900 homes with all roof types, ranging from barrel tile to standing seam metal, to the more common asphalt shingle roof.
The team also has experience with grid-tied systems, battery backup systems, EV chargers, and solar on older homes with legacy electrical systems. If you recently purchased an electric vehicle, Tampa Bay Solar has extensive experience installing chargers for all existing manufacturers: Tesla, GM, Hyundai, Nissan, BMW, Volkswagen, etc. Even better? If you own a single family home and purchased solar, Tampa Bay Solar will install your EV charger at no additional cost; since electricians are already onsite for the solar installation, installing your EV charger is a simple add on.
And finally, Tampa Bay Solar's commitment to using American-made, high-quality products means you'll gain a system that will last for decades. A typical electric solar panel array has a 25-year warranty on the panels and the inverters, which means the installer is responsible for labor costs to fix these items, too. If a client has a malfunctioning panel or inverter that's still under warranty, all they need to do is call Tampa Bay Solar and the team will replace the part the next business day.
Protect yourself from solar scams and choose a partner with a proven record. Contact Tampa Bay Solar today — our team is highly trained, equipped to answer all your questions, and ready to help you learn all about energy independence.