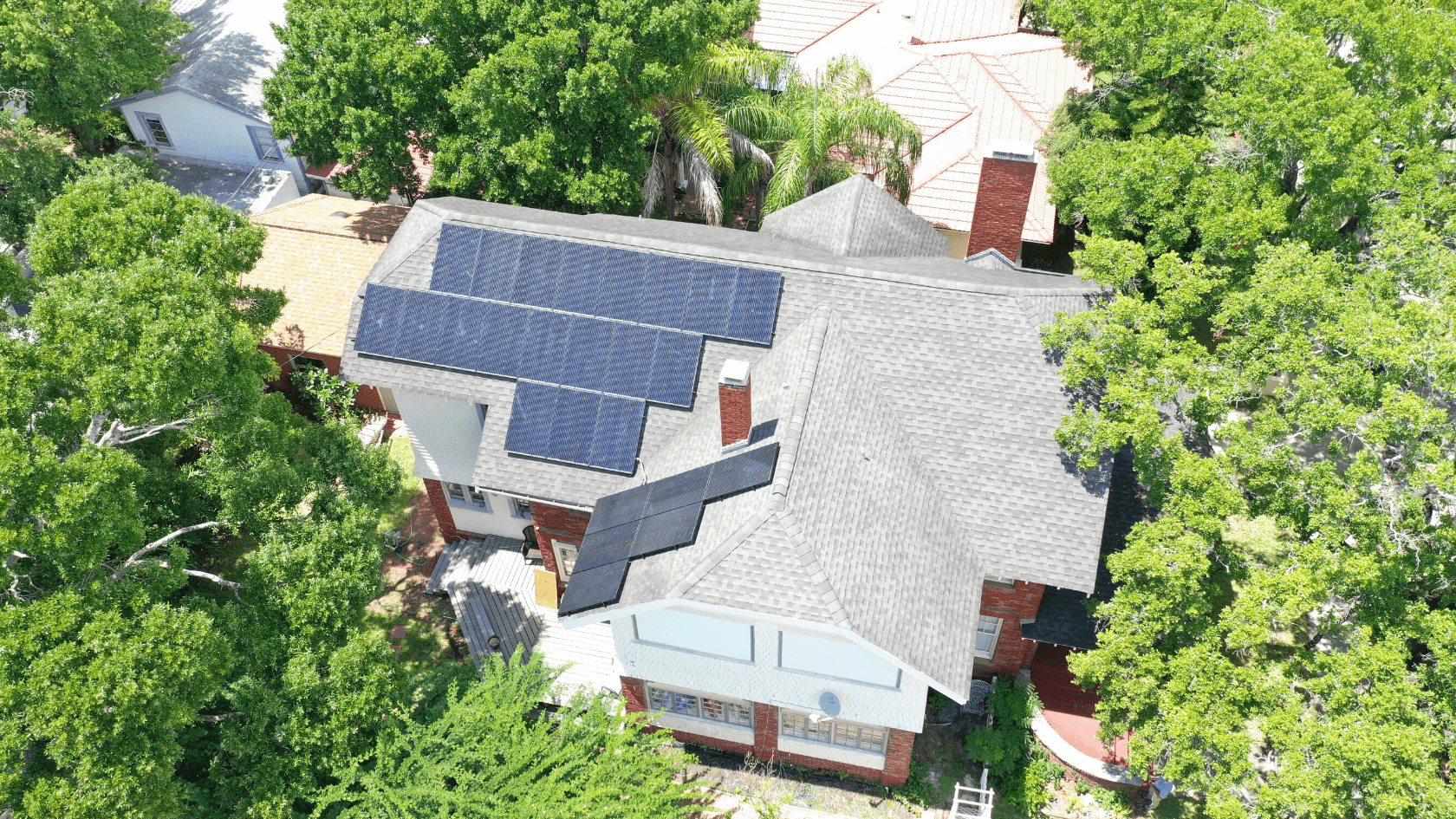 Armed with over a decade of experience installing photovoltaic and thermal solar panels, Tampa Bay Solar has installed over 600 systems across Florida.
As Tampa's trusted solar panel company, our team has installed many different types of panels, and have the ability to track current power output on systems that have been on hot Florida roofs for several years.
The question is, with so many different brands of photovoltaic panels available, which ones are the most reliable? Let's take a look at Tampa Bay Solar's experience with various brands:
Panasonic Photovoltaic Panels  
Tampa Bay Solar experienced a high failure rate with Panasonic PV panels, which was surprising given Panasonic's solid brand reputation. 
While it's uncertain why Panasonic panels were a problem, Tampa Bay Solar no longer recommends this brand based on their experience in the field. 
LG Photovoltaic Panels
Unlike with the Panasonic panels, Tampa Bay Solar experienced very few failures with LG panels. The company installed hundreds of LG panels over the years until a 30% tariff on foreign-made panels was imposed. Since LG panels are made in South Korea, Tampa Bay Solar decided the 30% price hike was not worth it. 
SolarWorld Photovoltaic Panels
Similar to the LG panels, Tampa Bay Solar experienced very few failures with SolarWorld panels, which are manufactured in Oregon. The company installed SolarWorld 310-watt panels for many years; however, once SolarWorld encountered financial difficulties in 2018, Tampa Bay Solar stopped recommending this manufacturer based on lack of confidence in their ability to honor their warranty. 
Mission Solar Photovoltaic Panels 
After the 30% panel tariff was imposed, Tampa Bay Solar began installing 310-watt Mission Solar panels. These panels are made in Texas, with a 25-year warranty. As of April of 2020, Tampa Bay Solar has experienced zero failures with these panels! This is impressive considering Tampa Bay Solar's rapid growth over the past three years, and considering we've used Mission Solar panels for 90% of our installs.
Tampa Bay Solar's Recommended Photovoltaic Panels
Tampa Bay Solar has a 10-year comprehensive labor warranty on all photovoltaic installs, so the company is incentivized to make sure all systems operate flawlessly for at least a decade. For this reason, Tampa Bay Solar only uses the most reliable panels, inverters, and components on all installs.
If you have a specific brand panel that you would like to install, Tampa Bay Solar can source that panel without a problem. But the one thing we won't do is install a lower-quality panel on your home; it is in your best interests — as well as Tampa Bay Solar's — that your solar array works reliably for the next decade. 
Based on Tampa Bay Solar's results with the brand, we recommend Mission Solar's 310-watt panels for its installs. 
What to Expect with Photovoltaic Panels
Unlike other machinery, there are no moving parts in a solar panel — this is one of the reasons why quality solar can last many decades on a Florida roof.
The typical residential install can have anywhere from 10 to 60 panels, depending upon the power requirements of a home. As of 2020, most residential panels are rated for 300 watts, so it takes 3 panels per hour to generate 1 kilowatt-hour. 
Most residential solar arrays have 4.5 hours of full generation per hour, depending upon the south-facing angle of the roof. This means that a 10-kilowatt solar array will generate about 46 kilowatts per day, which is the average usage for a 2,500-square-foot home without a pool. 
To calculate the size of a system as a rule-of-thumb, take the daily kilowatt-hours needed, divide that number by 4.5 hours, then divide that number by how many watts per panel.  For the most accurate estimate, we utilize the US National Renewable Energy Lab – PVWatts calculator prior to finalizing a customer estimate.  
For a typical home the math looks like this: 
45 daily kilowatt-hours = 45,000 watt-hours divided by 4.5 hours = 10,000 watts
10,000 watts divided by 310 watts-per-panel = 32.2 panels, round up to 33 panels needed 
On an east- or a west-facing roof we use a lower multiple, for instance:
45,000 watts divided by 3.9 hours of radiance = 11,538
11,538 divided by 310-watt panels = 37.22, round up to 38 panels needed
What to Look for in a Tampa Solar Panel Company
Your initial consultation is critical to understanding your solar power requirements. If you ask a solar panel company to visit your home and take a look at your roof, and they refuse, you should move on to a knowledgeable and experienced senior consultant who will!
Before pricing out each system, Tampa Bay Solar will look at the kilowatt-hour usage on the customer's bill and visit the site. Every install is different, and Tampa Bay Solar's have extensive experience with various types of roofs, inverters, and all the different electric companies in the Tampa Bay Solar footprint. For a roof with full sun exposure, Tampa Bay Solar recommends the SMA Sunny Boy inverter — a brand that has proven to be very reliable after multiple years on our existing installs. 
Plus, Tampa Bay Solar makes sure that all potential clients are given a list of client references; real people who have bought solar from the company over the last decade. If you're shopping for solar and an installer does not offer references, this should be a significant red flag.   
Another way to vet your potential installer is to look up the company on the Better Business Bureau (BBB). For instance, Tampa Bay Solar — which is listed on the BBB under Tampa Energy Solutions, the parent company to Tampa Bay Solar — has an A+ rating with the BBB. Any installer with multiple complaints on the BBB website is probably not doing the right thing by their clients, and this should be another red flag for you to look elsewhere. 
Finally, the right installer will take a truly consultative approach while installing your new solar panel system. Tampa Bay Solar's consultants are equipped to answer your questions, give you an accurate — and fair — quote, and help you make the switch to solar at your pace. After all, Tampa Bay Solar's consultants are homeowners like you, and they all have solar on their homes! 
Getting a quote from Tampa Bay Solar is simple: Either call 813-398-3687 to talk with a consultant, or fill out our online form to start your free energy audit. Concerned about COVID-19? That's not a problem, either — we can look at your roof while maintaining a healthy distance, and there's usually no need to come into your home.