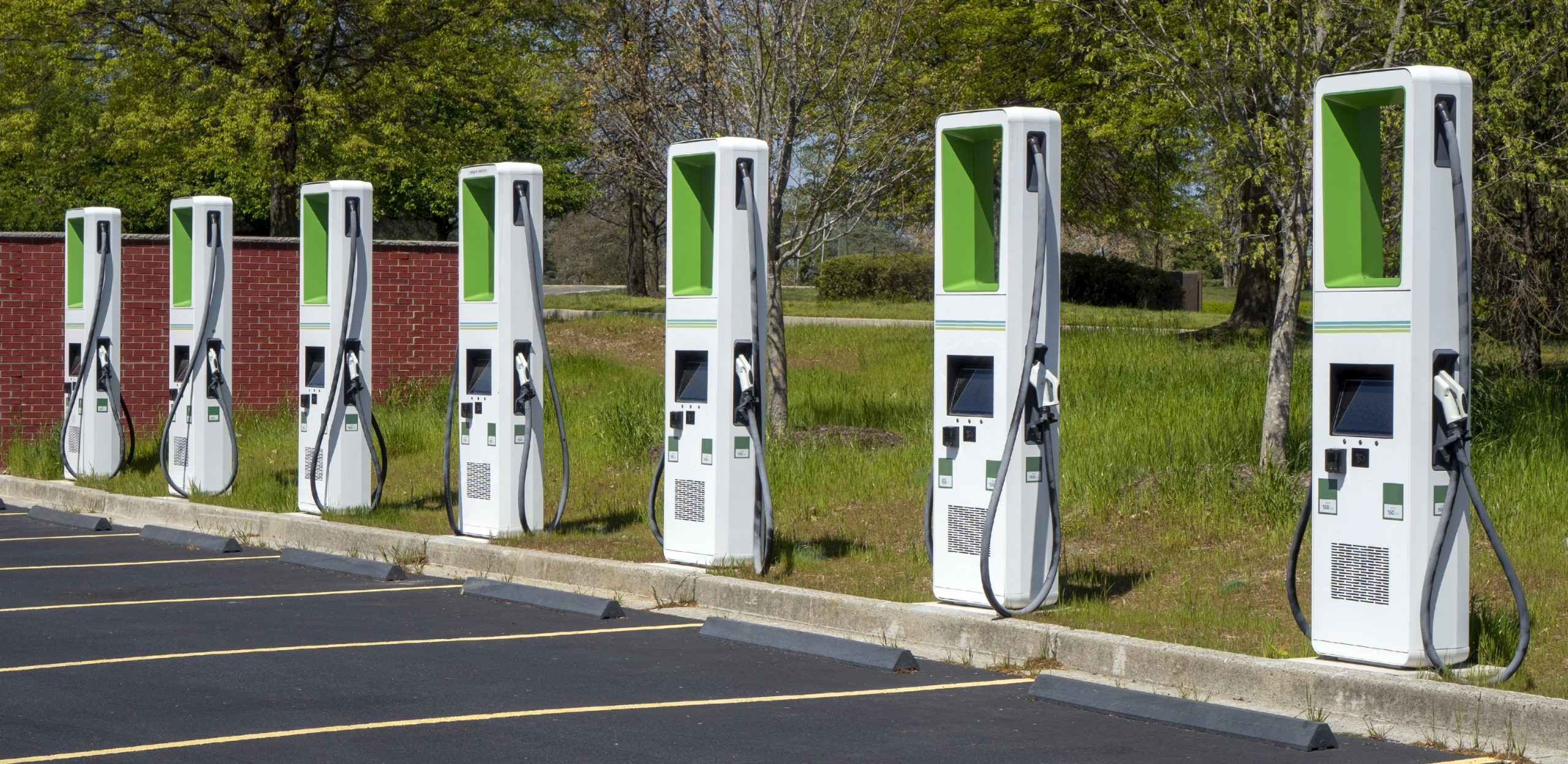 Do you own a business that operates a fleet of Ford service trucks?
Take a minute to read this.
In May 2021, Ford rolled out a new all-electric F-150 pickup truck called the Ford F-150 Lightning — for the same price as the gas-powered F-150. In this blog, you'll learn how this new model could lower your expenses, and why combining it with solar power is even more cost-effective.
*Note: We don't sell Fords and we don't own stock in Ford Motor company — but we are excited about the latest news.
Why is the Ford F-150 Lightning Better for Fleets?
The F-150 has been the best-selling vehicle in the USA for 30 years, and the best-selling truck in the USA for the last 44 years.
One reason it's a best-seller is that Ford leads in fleet sales: The gas-powered F-150 is frequently used by police departments, construction companies, county building departments, etc.
The electric F-150 has a 300-mile range option, so if your fleet of trucks ranges less than 300 miles per day, the electric option makes sense.
On any electric vehicle, there are zero oil changes, no coolant leakages, no exhaust system that needs repair, no alternator — plus, the brakes on the electric F-150 regenerate energy back to the battery, so wear and tear on brakes will be less than the gas-powered F-150.
Also, plug-in electric vehicles have far lower ongoing maintenance and fuel costs: Tesla has over ten years of data on high-mileage electric vehicles, and we know that a typical plug-in electric vehicle can go 400,000 miles, no problem, with the same battery. Knowing that, imagine having a fleet of trucks that only needs occasional brake maintenance and tire change outs, and can handle that distance!
In addition, electric vehicles have fewer moving parts, less heat from friction, fewer pumps and fluids that can leak or break down.
How Much Would it Cost to Charge a Ford F-150 Lightning Fleet?
Based on miles per kilowatt charged, at 9 cents per kilowatt, the cost equivalent with electricity is the same as if gasoline was at $1 per gallon.
With a fleet of 10-15 trucks, how much money does your company spend each month on gasoline and diesel alone? What happens when fuel costs go up? How does that impact your margin?
If your company installs solar panels on the roof, with a net metered system, you can essentially charge your fleet for free. At the end of each day, your fleet will get plugged in, and each morning all your trucks will have a 300-mile range — no more gas cards, no wasted time fueling up your fleet, no worries when gasoline costs hit $5 per gallon.
With grid-tied solar, most of the kilowatts that charge your fleet can be generated on your roof. With net metering — which Duke, TECO and WREC all offer — your solar array will generate an excess during the day, and then those kilowatts will be pushed back to the grid. At night, those kilowatts can be used to charge your trucks.
Why Should I Pair Solar Panels with a Ford F-150 Lightning Fleet?
Of course, there is the upfront cost of electric trucks and rooftop solar panels, as well as the vehicle chargers installed in your parking lot — but you'll be reaping the financial rewards from pairing the F-150 Lightning with solar panels for a long time to come.
Commercial solar panels last 30-40 years, so investing in solar panels and car chargers right now will give you a predictable ROI for decades. Tampa Bay Solar recommends that you start with a modest rooftop solar panel array and 3-4 electric charging stations now, then scale up as your old gas-powered trucks age.
Have employees that drive electric vehicles? Offering free charging is an added benefit that helps your company retain more employees in the long term. Plus, electric vehicles can feed power back to your building during a power outage; if a monster hurricane blows across Tampa Bay and knocks out TECO for a week, your competitors may lose power and become inoperable, but your business will have zero downtime because your building can pull the power stored in your electric trucks.
Explore Your Solar Power Options with Tampa Bay Solar
Tampa Bay Solar has installed solar and electric car chargers since 2010, so the team can walk you through this process if you're unsure about the cost.
Some of the commercial installs the firm has completed:
1,200 panels on the roof of Suncoast Federal Credit Union's headquarters in Tampa
1,140 panels on the Florida Aquarium
375 panels on the Sarasota County Courthouse
Multiple ground-based solar arrays for Pasco County Schools
300 panels each on three MAACO facilities in Tampa, Brandon and Sarasota
The team also has several commercial installs scheduled through 2022, including Dunedin City Hall and Clearwater Porsche.
Tampa Bay Solar's installers have vast experience in both residential and commercial installs, working on every roof type including barrel tile, TPO, standing seam metal, and standard asphalt shingle roofs. Many of the commercial-grade systems that the team installed now generate anywhere from $400 per month up to $20,000 per month in electricity costs.
General electric prices are trending up as more electric vehicles are being plugged into the power grid, so you have a decision: Start saving by switching to solar, or wait and pay higher prices for electricity.
Curious about the cost of solar and how to get started? Contact Tampa Bay Solar to request a free audit.